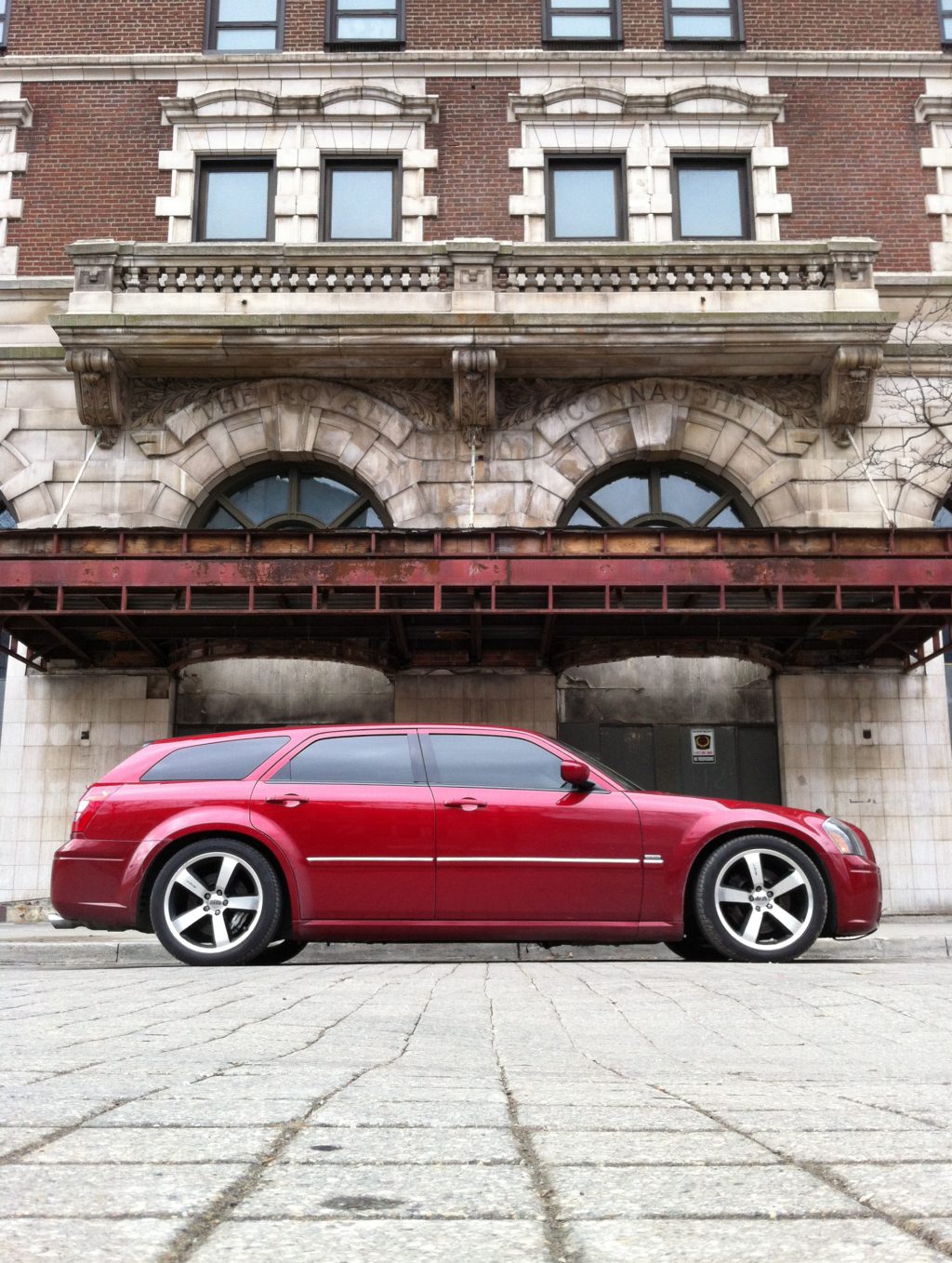 2005 Dodge Magnum
Daily Driver Does it All
One of the regular features we hope to share on the site are vehicle biographies. We have a number of them planned starting with the greater Frontseat Driving family and eventually encompassing our reader's ride too. Some of them are even written, unfortunately a busy schedule and uncooperative weather this past Autumn delayed the necessary photo shoots. No one wants to read about vehicles without pretty pictures to look at. Rather than delay this feature any longer we decided to start with the cars that sit in Frontseat Driving's F-Bomb Studio. Yes it's a garage, but the by volume more swearing occurs than actual work, hence the moniker. Meant to be funny? Yes. Absolutely true? Also yes.
While the Frontseat Driving lineup has always been eclectic, it's tough to deny that our automotive interests usually center on vintage vehicles. That said the need for a modern daily driver especially in the rust belt is a cold hard reality. By modern, really we only mean something that doesn't leak when it rains, and starts every time. Another way we might differentiate our classics from our modern cars is that we'd jump into the modern car without forethought and drive to the opposite side of the continent without even packing tools or spares.
When we last shopped for a daily driver, the need for utility led us to pickups. However with a '76 K5 Blazer in the fleet as well as a beater Toyota, another truck really seemed excessive. Given our long lasting love affair with 'long roofs', wagons seemed the next best contender.
If a wagon was going to be the body style of choice, it had to at least be something special. Decent motivation, rear wheel drive and ideally three pedals. Unfortunately at the time the list was short. The North American market doesn't support the wagon market like some of us wish it would, often we are left salivating over ROW (rest of world) offerings that don't make it to our shores. Passionately and patiently waiting for the 25 year rule (20 in Canada) to come into play allowing these cars into the country is rarely a realistic option.
At the time the CTS-V wagon had not yet been released, and while we liked the idea of the Volvo V70R and enjoyed a couple spirited test drives, long term cost of operation seemed a risk. Perhaps the biggest problem with the Volvo however, was… me. Being a single guy in his (at the time) 30s, driving a Volvo station wagon (even an R) seemed… well about 10 years or two kids premature.
It was on our way home from one of those test drives that I passed a Dodge dealership and while eyeing the Ram pickups once again, spotted a Dodge Magnum on the lot nearest the road. While the Magnum had completely slipped my mind while shopping vehicles, I quickly recalled the witty commercial "Dude what do you got in that thing?"
It didn't hurt that the 'chopped roof' hinted of hot rods and customs a genre we had lusted over but had (and have) yet to experience first hand. While a Volvo station wagon may have brought ups images of tweed jackets with elbow patches, baby seats or Combat Auto Theft stickers, the Magnum was more my style. As Dan Neil of the LA Times said,
"…the Magnum's ideal demographic: a middle-finger-waving anti-establishmentarian, bad-beer connoisseur…The Magnum puts the "blunt" in "blunt-force trauma."
Okay, to be fair it might be have been more the style I WANTED than the one I actually portrayed but that's just about the same thing right?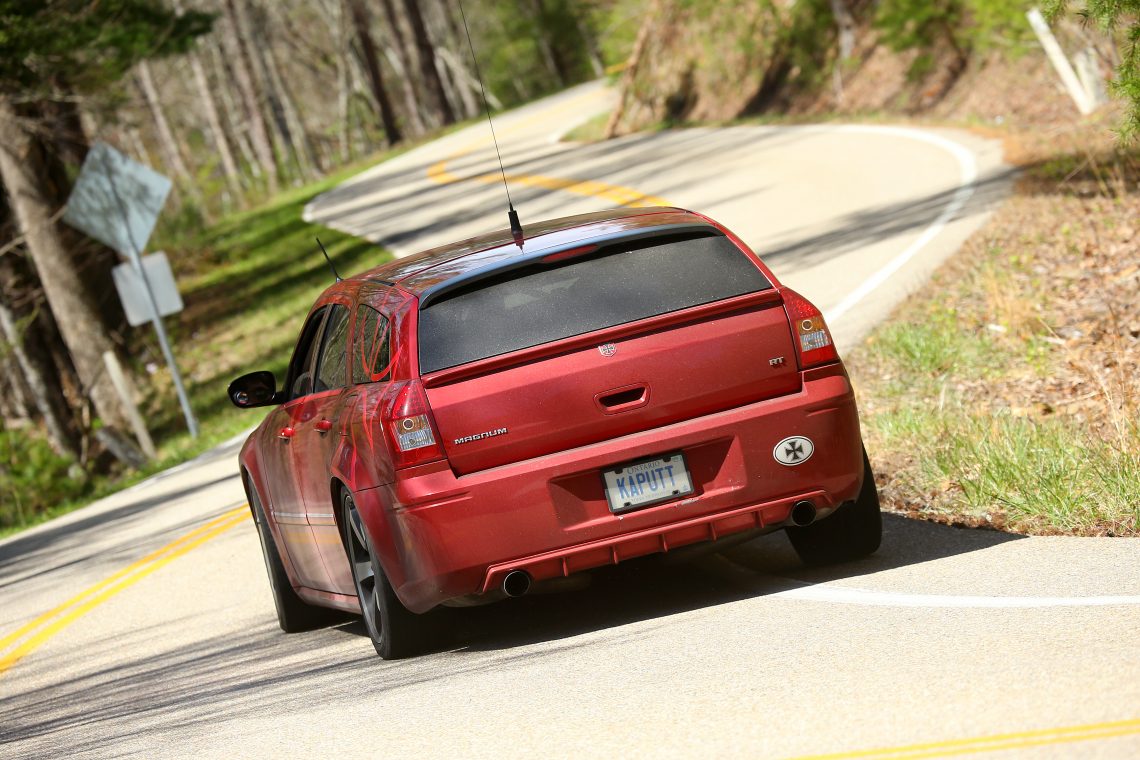 The first test drive of the 6 cylinder model was surprisingly enjoyable, and that car got out of it's own way quite easily. Moving up the food chain I next drove the 5.7 V8 Hemi and was truly impressed, the sound alone was smile inducing. Logically the next test drive needed to be the 6.1 SRT however by that time the Magnum's short tenure had already come to an end, forced off the line by the newly introduced Challenger. Magnum SRTs, already produced in limited numbers were nearly impossible to find for sale.
By that point I had become smitten with the Magnum's signature paint, Inferno Red which appeared in every commercial, pamphlet and advertisement making the search even more difficult. As the car was only meant as a daily driver I ended up sacrificing engine displacement for paint colour. Arguably not my most validating 'car guy' moment, but a decision I never regretted.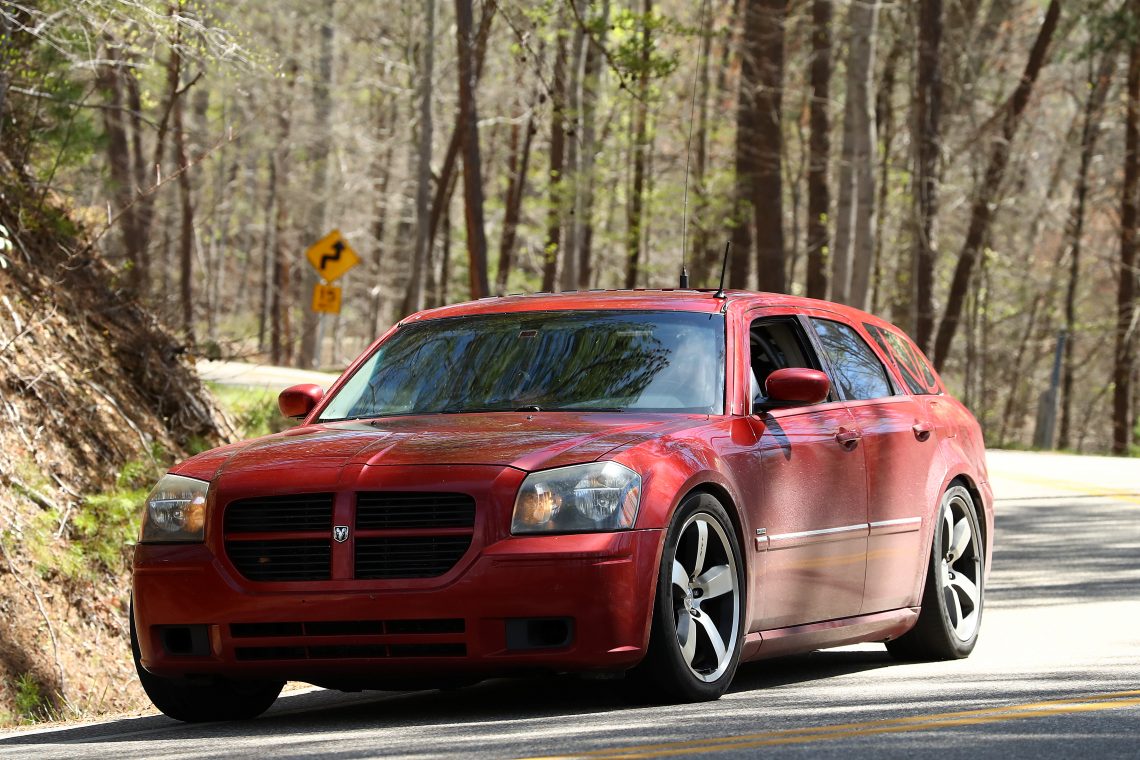 It wasn't long before I had found a great virtual Modern Mopar clubhouse in the form of theLX forumsand became intrigued by the culture and the many, many modifications that other members were doing to their cars. LX is the internal designation given to the platform shared by the Charger, 300, Magnum and Challenger. Those in the know will point out that officially the latter is an LC, but we'll ignore that for the sake of this article.
In the early days, Hemi computer tuning wasn't available, and aftermarket support was minimal. The early days were a truly grassroots endeavour with enthusiasts having developed many of the best parts, and electronic work arounds right out of their own basements and garages. While some of us got those parts cheap or free in return for being guinea pigs and helping to work out any kinks in the products. It truly was a community effort. Many of those parts, are today still the best available and some even have even been formally adopted by Dodge.
Without question the modern Mopar experience has been incredibly rewarding. The average owner is a mature, grounded middle class enthusiast, correspondingly the forums reflect a warm welcoming atmosphere with little drama and few online scams. No one is pretentious, owners enthusiastically lend each other help and resources and actively travel together to races, and meets. We have a strong contingent of local enthusiasts, many of whom congregate on Facebook at the Ontario Mopar Owners Network and I have many Mopar acquaintances that although I only know them from the forums I truly consider them friends.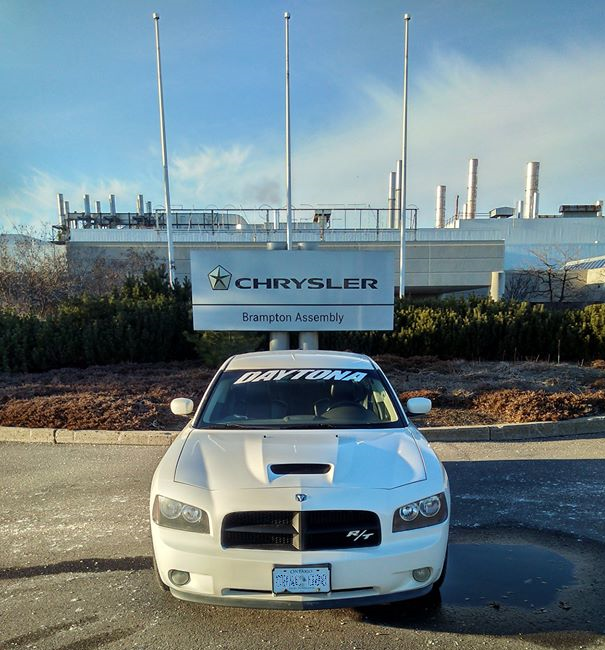 Dodge/Chrysler itself is incredibly receptive to it's fans. If it isn't evident just by the absurdly high horsepower cars they continue to sell in a climate of self driving, rainbow powered, econo appliances – the SRT engineers have, many years in a row made it a point to drop by the guest hotel at events just to sit around the parking lot to shoot-the-shit over a few beers and answer technical questions, and perhaps drop the odd tantalizing hint on future product development.
The engineering team has also regularly participated in live online chats on LX forums for hour plus Q&A sessions. All on their own time, with the only tangible reward being a couple pizzas to share during the session.
Many of us have personally met members of the hierarchy who have made appearance at some of the most unlikely venues in order to take part, shake hands, check out our rides and maybe share a yet to be released model in order to gauge interest.
The factory in Brampton has over the years opened its doors to us several times for tours and to expose the plant employees to the enthusiastic and appreciative customers. Observing first hand how owners have pampered and personalized their cars after they left the factory surely instills a sense of pride in those that build them. The hallways of the factory are literally lined with photos of OUR cars.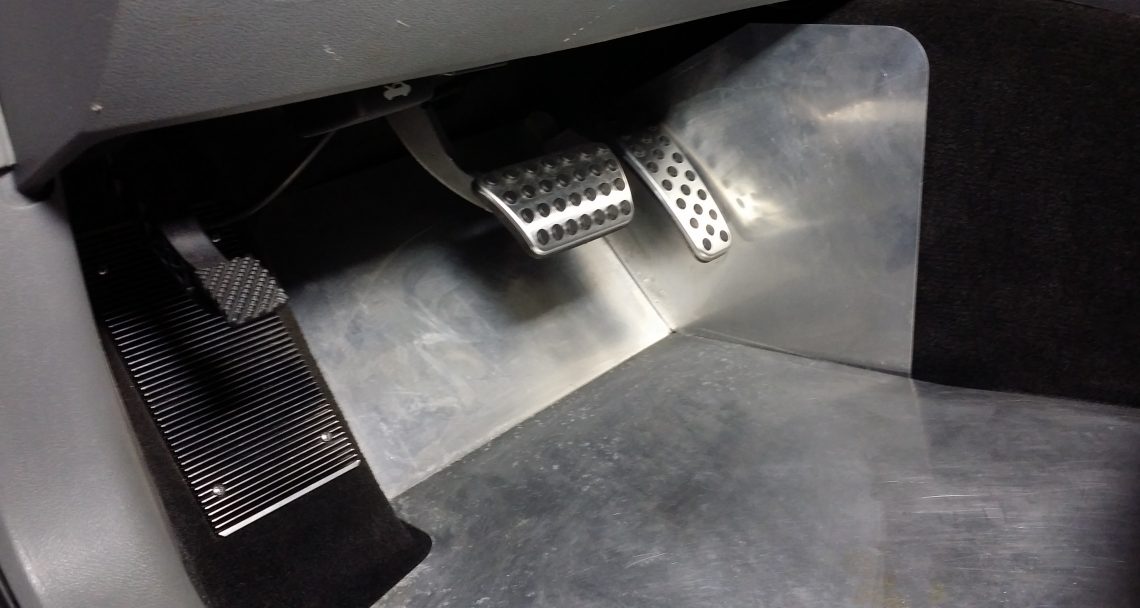 The Magnum was supposed to be my appliance car, a tool not a toy. However the enthusiasm of fellow owners was contagious and it became evident that I was clearly going to be spending money on more than gas and insurance. In order to retain some level of responsibility, I self imposed a rule on my spending; all parts must be bolt on (easily removable) and purchased used. There were other cars in the garage that needed cash influx. Oh and a house to renovate. To my credit I've held true to that rule, although initially I only gave myself leave to alter the cars aesthetics making it fairly easy.
The aesthetic mods included some very pretty anodized billet parts under the hood, and a rear window wiper delete, the hole covered by a massaged and paint matched 300 SRT trunk lip. Black pocket five spokes from a 392 Challenger came at some point. I love any wheel that harkens back to my days piloting Hot Wheels under the kitchen table. My love affair with Porsche Fuchs surely stems from the same place.
Of course the wheels looked odd at factory height so the car was dropped via BCR coilovers. At that point a case of while-you're-in-there struck and it only made sense to add the stiffer front and rear Hotchkis sway bars that I had found for sale. Out the window with the aesthetics only clause.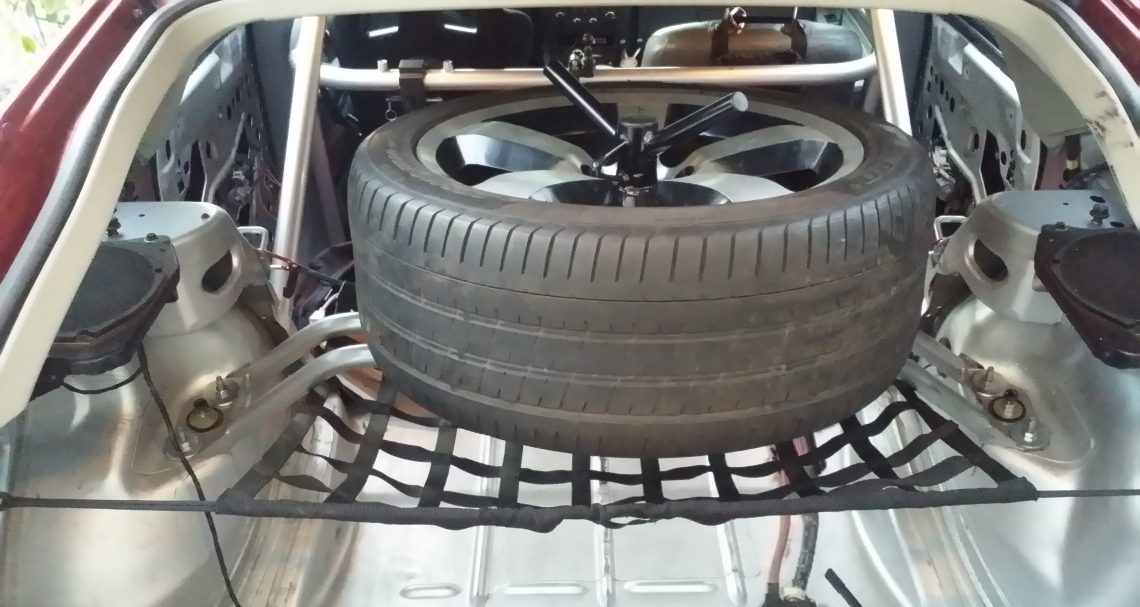 Slowly the car evolved; cold air intake, custom computer tuning, electronic transmission control (allowing engine braking and crisp manual gear shifts), electronic traction control override, Wilwood brakes up front, Brembos out back, exhaust (headers to tail pipe), Getrag rear end with LSD, a two way radio for chatting with club members on the longer trips, and a CB radio – still the best 'radar' detector going on US roads and a full sized spare was added. No point in driving thousands of kilometers to drive the worlds best driving roads to end up on a doughnut spare.
Not only were the modifications adding up, but my need for utility, and to cart 3 or 4 employees or clients around changed. When the opportunity to use the car in a less responsible manner finally presented itself, I jumped on it. By this time the car was attending the drag strip less often. I had discovered the road course and while many laugh at the thought of such a large car on the road course it isn't as uncommon as most think. With a 49/51 weight distribution, and braking and skid pad numbers matching cars MUCH sportier, the Magnum holds its own out there. So the driver's seat was replaced with a racing seat, the rear seats were deleted altogether as was the interior in the rear of the cabin. A bolt in roll cage, and rear shock tower support was installed. The result was something any child, monkey, or car guy would appreciate. I don't think the similarities of the three groups end there.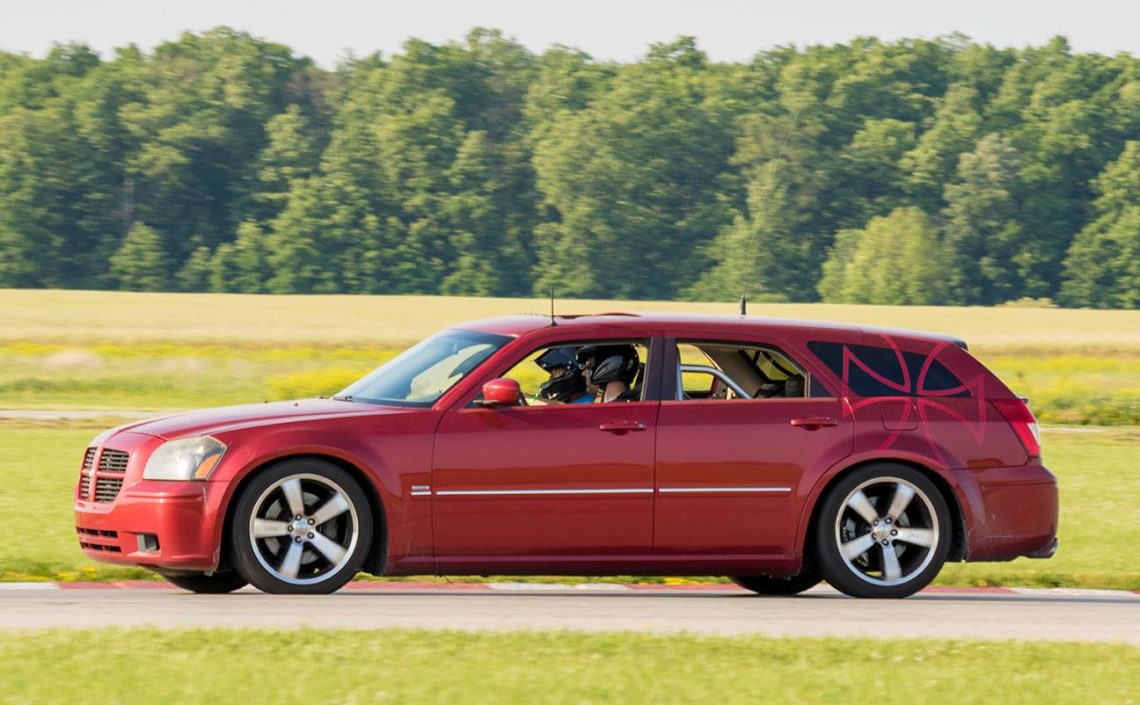 While a full supercharger kit – fuel pump to injectors – was purchased (yes still sticking to the used only rule) it has remained sitting in boxes in the F-Bomb garage for a few years now. While the desire for more horsepower is always creeping around in the shadows, on the road course the only performance improvement needed is a driver mod.
Sadly the Magnum's story is growing long – both this article and in reality. As the odometer creeps ever closer to 300 000 I am forced to come to terms with how the next chapter may unfold. The car has been incredibly reliable, easy and affordable to work on and to keep running, and a great performer. This car as been driven hard, and fast from the quarter mile, to the road course, navigational rallies, extensive road tripping and spirited driving from Tail of the Dragon to Mount Washington. The Dodge Magnum does it all – daily driver and race car. All while looking damn good.
So what's next? Well a wrecked and rebuilt 2012 Porsche Cayman may take over some duties. Clearly it's the better car on the road course. But the Porsche will certainly cost more to repair, and the Magnum is better than than the driver around the course so why move up the performance ladder? Long distance road tripping will surely be taken over by the newer car, but maybe not daily driving, and probably not during the winter. Perhaps the motor will finally be cracked open and bored out to a 392 and topped with the supercharger that's collecting dust in the garage. Time will tell, in the meantime these discussions take place quietly and away from my beloved long roof for fear of breaking her heart.
If you liked this article please check out the others found to the right, and like and follow us on Facebook not only is it good for our motivation but you'll know when new posts are released and what driving events we have planned for the future.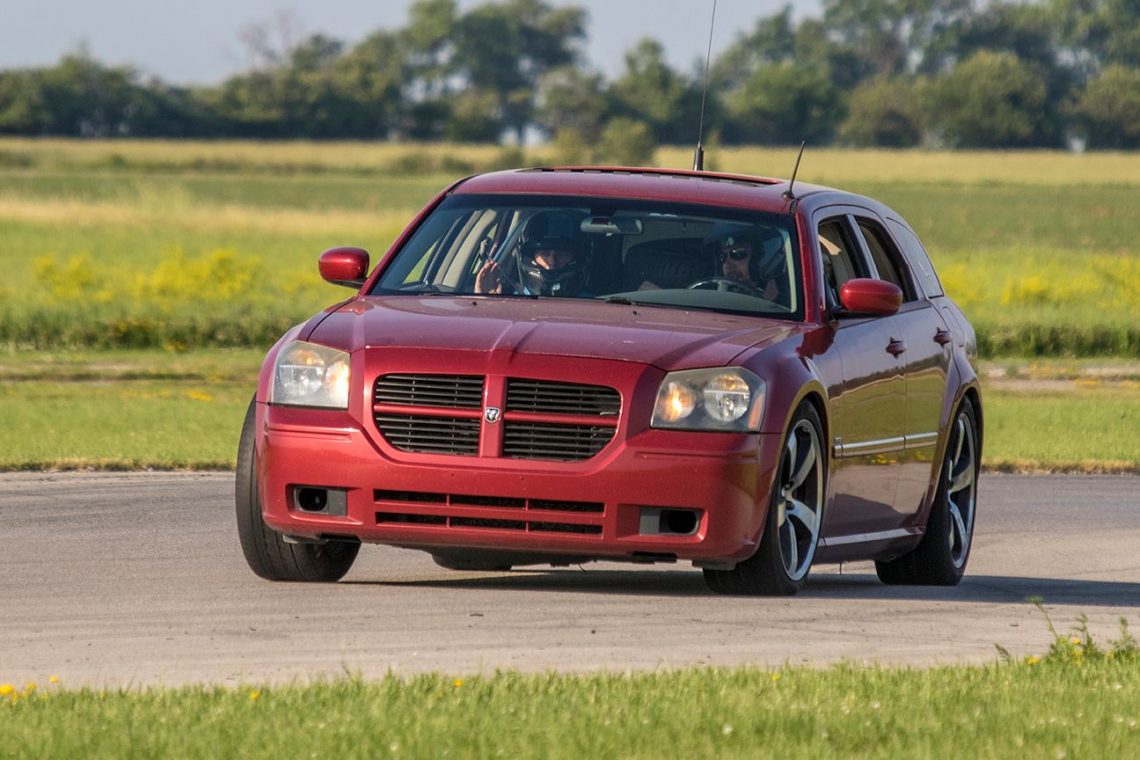 A big thanks to Al Roberts for the photo of his Daytona at the Brampton plant, and to Alex Sears for the road course photos of our Magnum.